Aligning Purpose, Passion and Possibility
"If you can tune into your purpose and really align with it,
setting goals so that your vision is an expression of that purpose,
then life flows much more easily."
~ Jack Canfield



Are you starting or growing a business as a solopreneur and struggling to get it all done and have a life too? Do you know deep down that there's got to be a better way to work, but you can't quite figure out what it is?
I hear solopreneurs saying that they:
feel overwhelmed and exhausted by all of the things they need to do by themselves to run their businesses;
fear failure because they think they're not smart enough, experienced enough, educated enough, extroverted enough (and on and on and on); and
aren't making self-care a priority because they don't have the time or energy.
They're telling me they want to work fewer hours and make more money, feel less stress and more joy in their lives, and have more time and energy to do the things they love with the people they love.

Are you ready to transform your relationship with your business by aligning and integrating your purpose and passion with your professional and personal goals? Do you wish you could let go of the limiting beliefs, other people's definitions of success, and those unhealthy and unproductive work habits you're doing on auto-pilot that may be limiting your ability to reach your full potential?
You can!
How would your business and your personal life be enriched if you could:
strengthen your self-confidence so you could be the successful soul-aligned entrepreneur you know you were meant to be by leveraging your skills, strengths, talents, passions, and resources;
make business and personal decisions with greater confidence and ease because they're aligned with your values, passions, and purpose;
experience increased productivity and efficiency by developing habits and workflows that focus on doing more of what will create aligned momentum and progress, rather than wasting time and energy on activities (and sometimes people too) that drain your energy and/or keep you from moving forward?
You can!

Are you ready to transform your relationship with the way you work?
You're not here by accident, so let's explore whether we're meant to work together.
Click on the link below to schedule a complimentary, no-obligation 30-minute Virtual Coffee Chat.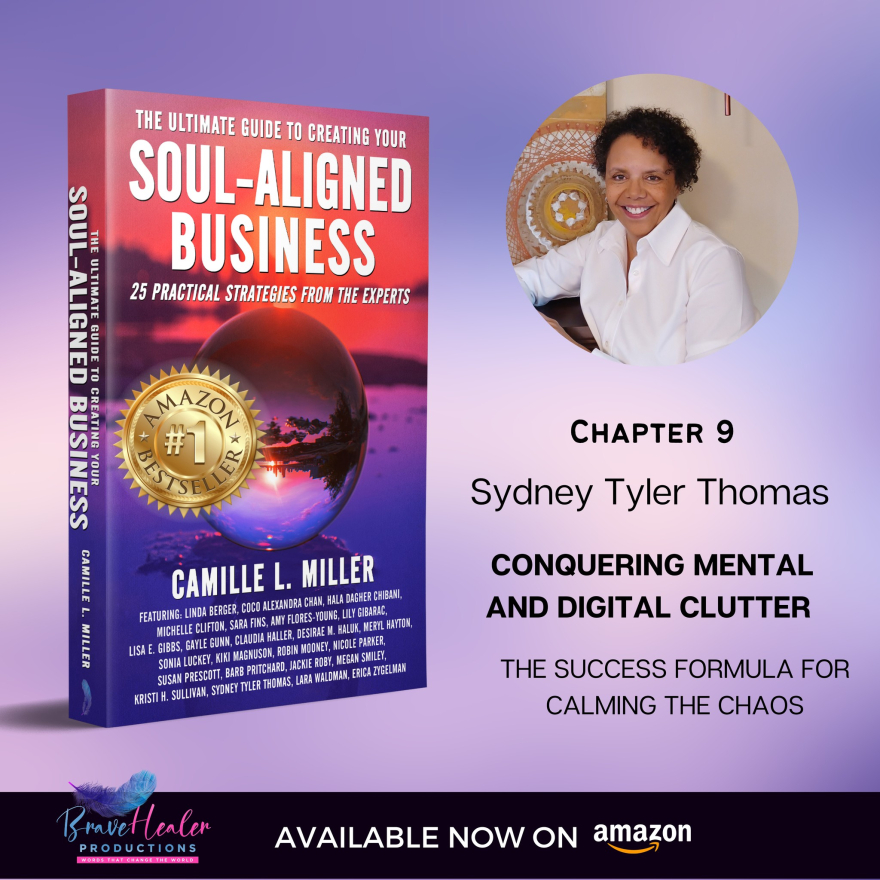 Order your e-book and/or paperback copy today!

Or...

order a personalized, signed copy for yourself or someone you know
by clicking on the link below.
Disclaimer: As an Amazon Associate I earn from qualifying purchases.