Welcome Female Solopreneur!
Being a successful entrepreneur, especially if you're doing it on your own, is an awesome accomplishment. Congratulations!
There's never been a better time than now to be a female business owner and our numbers are growing...
But let's be honest, it's not easy doing it alone.


I hear women solopreneurs saying that they:
feel overwhelmed by all of the things they think you need to do by themselves. Wearing all those different hats at the same time is exhausting and sometimes they have so much to do that they don't even know where to start.
feel isolated professionally, intellectually, and even personally. They want and need a support network of like-minded women, but aren't sure where to find it.
fear failure (and this is a big one!). Those limiting beliefs that make them think they're not smart enough, experienced enough, educated enough, extroverted enough, old enough, young enough (and on and on and on), can be really convincing and may be preventing them from realizing their full potential.
They're telling me they want to work fewer hours and make more money, feel less stress and more joy in their lives, and have more time and energy to do things they love with the people they love.
They just don't know where or how to start transforming their current reality into the life they dreamed of.
If any of these statements describe your business journey, there's help!
Through my coaching programs I empower women solopreneurs like you to honestly assess where they are and what challenges may be blocking their ability to move forward, align their values and beliefs with the vision and mission of their business and their current lifestyle, create HEART SMART goals, design an action plan, and then implement that plan and measure their results.

When women work with me fully, the results they experience are:
Self-confidence to be the successful entrepreneur they know they can be by leveraging their skills, strengths, talents, passions, and resources;
Clarity to make business and personal decisions that are aligned with their values and their life purpose; and
Improved productivity and efficiency achieved by developing habits and processes that focus on doing more of what will create momentum and progress, rather than wasting time on activities (and sometimes people) that drain their energy and/or keep them from moving forward.
One of the common things that can keep us stuck is not recognizing that the activities we're working on, and the priority we assign them, are not aligned with our core values and vision. There's an old saying that "If everything is important, nothing is important." That's why in order to truly bring our best to our businesses (and to our personal lives), we need to have clarity, intentionality, and consistency in order to achieve sustainable success in the easiest possible way.

I've been there. I know what it's like to live a life out of alignment. I did it for most of my adult life and it did not work!!! That's why I'm sharing the first steps of the process I used to transform my life and my business with you in a FREE workbook.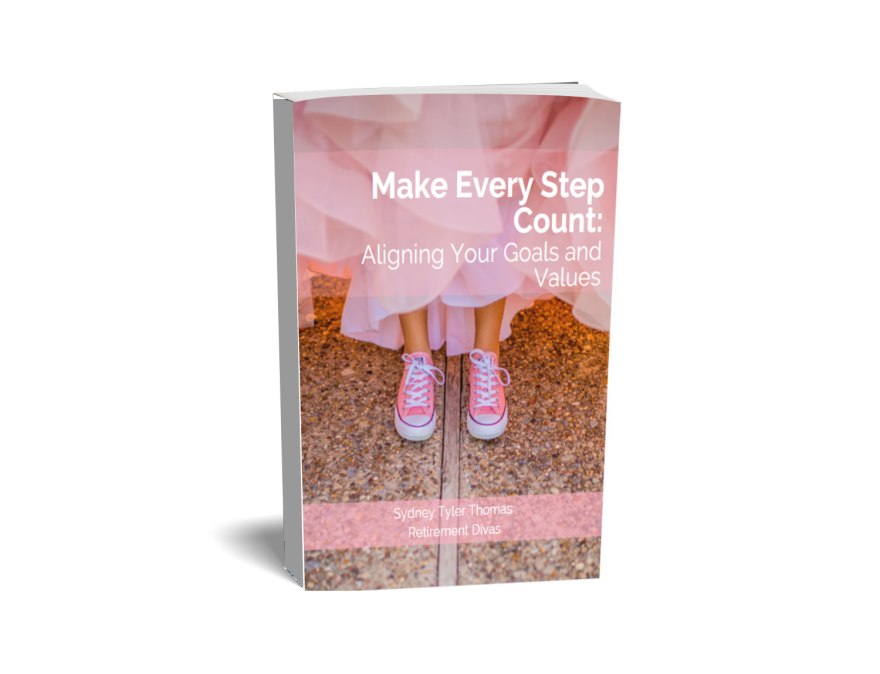 This FREE 18-page workbook, "Make Every Step Count: Aligning Your Goals and Values" will help you to:
Align your values with your vision for your personal and professional life so you can make intentional choices about how you prioritize your action items and allocate precious resources;


Improve your overall well-being which supports your ability to be your best for your business by taking an holistic approach to work/life balance; and


Be more productive and effective by focusing on those things that matter most in providing your goods and/or services to your customers.

Simply enter your name and email address in the form below and you'll receive this FREE resource... PLUS some more tips over the coming days to help you gain momentum and success in meeting your goals.



Are you ready to explore whether working with me is your next best step?

Today's a great day to take that next step. click on the button below to schedule a complimentary 45-minute Exposing Your Energy Leaks Discovery Call to discuss your challenges and how I can support you in reaching your business goals. If I can't help you myself, I may know someone else who can. And while you're at it, don't forget to sign up for my monthly newsletter at the top of this page.